In an increasingly violent world, personal safety is a growing concern for many woman in Canada. Polls show that most woman have felt threatened or were at some point in their lives in a situation where their personal safety was at risk.
CEO of Triquetra Protective Services, Michale Durley, has spent over 30 years working with woman to increase their safety awareness and has complied a simplified list of his top safety tips.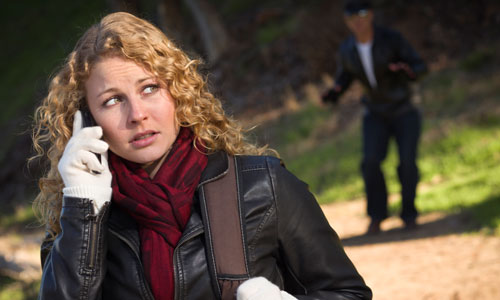 Be aware of your surroundings. Know where you are and what is going on around you. Notice and pay attention to any potential threats in your near vicinity.  Paying attention to the small details help you not be in the wrong place at the wrong time.
Always take the elevator instead of the stairs.  Stairwells are horrible places to be alone and the perfect crime spot. Do not get into an elevator if you see a person already in there that makes you uncomfortable. Don't stand in the back of the elevator. Stay close to the front and get off the elevator immediately if you feel uncomfortable or threatened.
Don't be fooled by the sympathy card. Many predators use the sympathy angle to get woman to help them, only to abduct them. Remember, Ted Bundy? He was a good looking, clean cut, and well educated man, who always played on the sympathies of unsuspecting woman. He walked with a cane or a limp and often asked woman for help getting into his vehicle which s how he would abduct them.
Always tell someone where you are going. Be it a friend, family member, co-worker, or acquaintance; always let someone know where you are going if you plan to deviate from your routine activities.  Blind date? Let someone know where you will be going and when you plan to return. Schedule a "check- in" time and stick to it.
Trust your gut. If you get a bad feeling- trust it.
For a more comprehensive list from one of the leading experts in his field, contact Triquetra Protective services for one on one training with the best in the business.